Lili's 5th Birthday --- April 08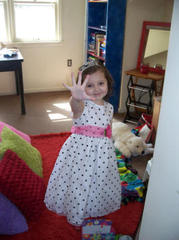 "I'm Five!!!"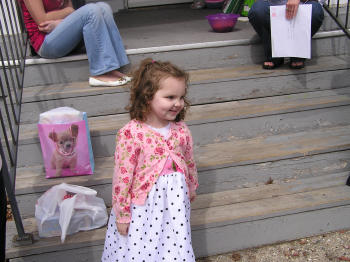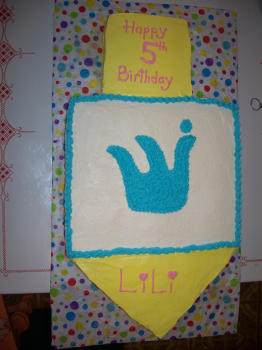 Yes, it's a dreidel! I let Lili look through my cake books and that is the one that she chose for her 5th birthday cake.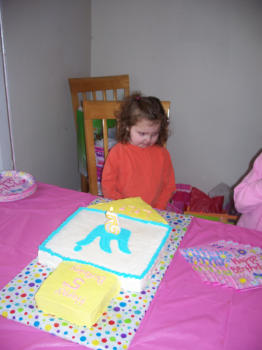 Pouty McPouterton has taken over... where is Lili?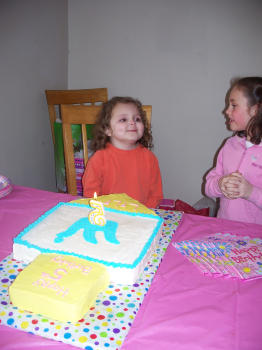 There she is... Lili getting ready to blow out her "5" candle.
Yay! Time to eat the cake!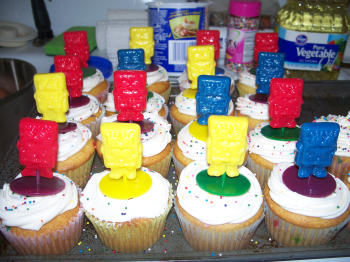 Lili requested Spongebob cupcakes to take to school. They were a big hit!